Amazon RDS (Relational Database Service)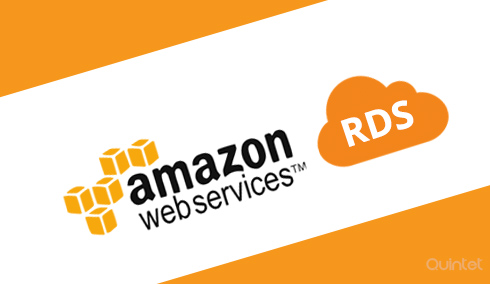 Amazon Relational Database Service also known as Amazon RDS is a web service that helps you to easily scale and operate a database in the cloud. It is highly cost efficient and less time consuming thereby helping you save your valuable time which can be used to focus on other important tasks. Using Amazon RDS you can get access to familiar MySQL, Oracle, Microsoft SQL Server or PostgreSQL relational database management system. The codes that you are already with your existing databases can be used with Amazon RDS.
How Amazon Relational Database is beneficial for your company
When you use Amazon RDS you will be getting a set of pre-configured parameters and settings according to your DB instance class that has been selected. MySQL, Oracle, SQL Server or PostgreSQL DB instance can be simply launched saving much time.
Amazon RDS provides you with Amazon CloudWatch which is another feature of Amazon Web Services. With Amazon CloudWatch you can monitor operational metrics for your DB instance deployments like memory, storage capacity utilization etc.
Amazon RDS makes sure that your deployment stays up to date with the latest patches. The most wonderful part of Amazon RDS is that it enables point in time recovery for your DB instance. Amazon RDS backs up your DB and logs and store them for a period which the user decides. This allows the user to restore the DB instance from the period which he prefers.
DB snapshots that are user-initiated backups of DB instance's will be stored by Amazon RDS until deleted manually. Amazon RDS provides Amazon SNS notifications via email or SMS for your DB instance .
Amazon Relational Database Desktop /Server management Support at Quintet
Quintet provides support for Amazon Relational Database Desktop/Server management. Quintet provide efficient systems administration which helps in faster problem resolutions and access to experts whenever needed. Our Amazon RDS support team consists of skilled IT technicians who are highly experienced in dealing with the Cloud Environment.
We are also proficient in
Amazon CloudFront
Amazon CLoudWatch
Amazon EC2
Amazon Route 53
Amazon S3
Amazon Web Services
Support for Amazon Relational Database CloudWatch Landscape
Quintet also provides support for Amazon Relational Database Landscape and systems management tool available with CentOS Advantage. Our 24*7 support team ensures smooth running of your CentOS machines making office CentOS desktops, servers and cloud instances more productive and efficient.