Android Wear Development Services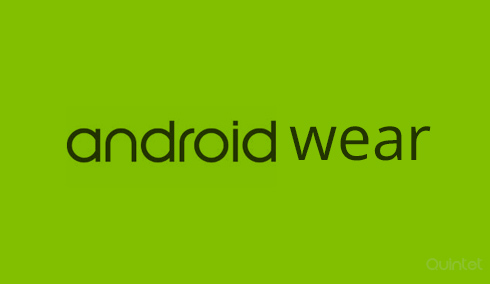 Quintet Solutions offers offshore developers for Android Wear. We are able to develop applications running on Android Wear, extending functions of already present apps on Android devices to Android Wear and also develop watch faces as needed for your watch form factor. Android Wear is a Android version torn down to suit needs of a wearable device. Android Wear organizes your information, suggests what you need, and shows it to you before you even ask. Get messages from your friends, appointment notifications, and weather updates at a glance. You'll see notifications from all your existing Android apps on Android Wear and useful new wearable features are being added all the time. Android Wear connects your phone to your wrist. At Quintet Solutions we understand this purpose and we can make your apps ready for Android Wear.
Another aspect of Android Wear will be Health and Fitness. Quintet's Android Wear Developers will be able to use this information available from the Android Wear to create innovative apps. Android Wear introduces new sensors and new information, our Android Wear Developers will be able to use these new informations and use in meaningfully for your Android Wear App.
On June 25, 2014, at Google I/O, the Samsung Gear Live and LG G Watches were launched, along with further details about Android Wear. ASUS ZenWatch was announced on September 3, 2014. All these Android Wear Smart Watches have a Square shape. The first round Android Wear and much anticipated Motorola's Moto 360 was released on September 5, 2014, it was also announced during Google I/O. The second round Android Wear the LG G Watch R was announced on August 27th, 2014.
Hire Android Wear Designers at Quintet Solutions
Designing apps for wearable devices powered by Android Wear is substantially different than designing for phones or tablets: different strengths and weaknesses, different use cases, different ergonomics. Quintet Solutions, India has Android Wear Designers who would be able to get your app design ready for Android Wear. The next big thing is going to be Wearables and Android Wear will play a huge role in this. Our team of Android Wear Developers and Designers are already working with Android Apps that will be able to have Synced Notifications along with Andorid Wear.