Hire BOCA System Integration Support at Quintet Solutions, India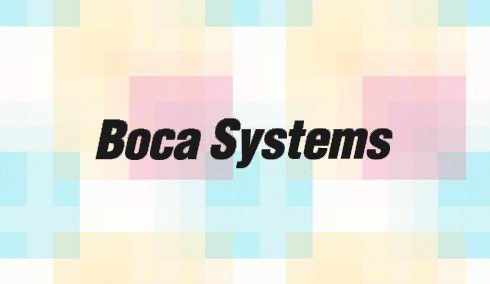 BOCA Systems consists of a series of thermal printers that can be used to print tickets, labels and receipt. They are used heavily across POS terminals , KIOSK counters etc. BOCA models support wired communication interfaces like Ethernet, Serial, Parallel, USB and Wireless interfaces like Wifi, Bluetooth. Latest models support Bluetooth in Low Energy (BLE) as well as classic mode. BOCA printers can be controlled using Friendly Ghost Language (FGL) from a software.
Boca thermal Printers uses direct thermal printing technology, which provides reliable, fast, cost effective printing solutions. It also eliminates the need for ink, toner & ribbons. Boca printers also supports printing of barcodes, graphics and uses flexographic inks which are water-based and environment friendly. With its ability to support various communication interfaces, Boca thermal printers can be seamlessly integrated with any POS, KIOSK systems of varying scale and dimensions. Its support for wireless communications interfaces means mobile devices can communicate with Boca thermal printers without the support of any additional hardwares. The powerful Friendly Ghost Language(FGL), which can be used to control almost all printer operations and configurations, can be easily learned and integrated into any new/existing software application. Since FGL commands are passed to printer as plain text, it can be used across various programming platforms without much hindrance.
Boca Thermal Printer integration services at Quintet
Our developers have experience in writing POS applications for iOS and Android platform. We have already used Boca System printers in mobile applications and are familiar with all operations of the printer. We understand FGL and we are also familiar with different communication interfaces that the printer supports. We have written mobile applications that uses classic bluetooth and Bluetooth Low Energy(BLE) communication to operate printers. A Desktop software or mobile application can use FGL language to control printer operations and layout the contents that gets printed. FGL consists of a set of commands that are transmitted as plain text to printer and therefore it is easier to use in a software program. Additionally BOCA models have native support for printing barcodes, bitmaps and these qualities are very useful in a POS terminal or KIOSK counter. It requires a single FGL command to print a barcode. If you have a cash drawer, BOCA printers can drive that also. Using BOCA Systems you can design your tickets from Boca or Order Custom Tickets based on your ticket and label Specifications
Communication between Boca Thermal printers and your software
The first and most important step in using Boca Thermal printers in your dream software application is to connect to the printer and setup a communication channel. We have developers who are familiar with various communication standards and have experience of developing several applications across different platforms. Be it for wireless printing from your mobile applications or wired communication from your dream Desktop software, we have developers who could implement it. If you want to go with Bluetooth, we have people for that too. Our expert developers have already done applications that uses Bluetooth classic or Bluetooth Low Energy (BLE) interface to communicate with Boca Thermal Printers.
Controlling Boca printer from your software
In a kiosk setup where printer is used, it is important to configure and control printer from the software itself. It would be next to impossible for end user to learn printer commands and configure it for their needs. They will always love a easy to use software with a simple front end, that can help them control the printer. Our expert developers can make softwares that help end users to smoothly drive the printer.
Designing of tickets/ receipts to be printed using Boca Printer
Boca Printer provides support for FGL language, that offers developers fine grained control over what gets printed on the ticket. Our expert developers are familiar with laying out eye catching tickets and receipts that can be printed using Boca printers.
Building a POS or Kiosk application from scratch
You have a dream POS/ Kiosk software in mind? Do you want to use Boca Thermal printer in your existing software? Our expert developers have plenty of experience in building complex, multi faceted POS/Kiosk applications across various platforms. They have the ability to work with a basic, firsthand idea as well as with an existing complex project and create a successful solution out of it.