Concrete5 CMS Services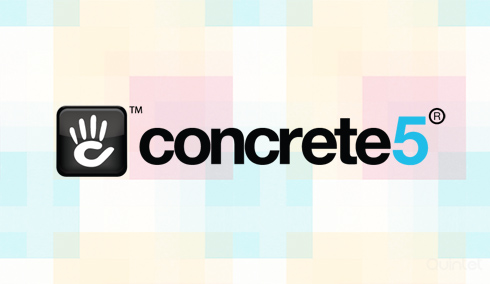 Concrete5 is an open source content management system developed in PHP. Concrete5 was released on 2008 and has rapidly grown in popularity since then. The greatest feature of concrete5 is that a non-technical user can easily manage the website content. It mainly focuses personal and small-medium business web sites. Concrete5 has powerful and simple dashboard with many statistics reports. It has a built-in sitemap which the most popular CMS systems lack.
Concrete5 lets the user add meta for any page or image there by enabling hassle free SEO management. The drag and drop interface is very innovative and simple to use and many users find it convenient. Concrete5 has the perfect tool to tweak your ongoing SEO. The built-in caching system of Concrete5 lets the user set up caching for each page separately.
Concrete5 CMS Services at Quintet
We have been working with concrete5 for past and we have developers who are experts in creating concrete5 website and managing SEO for Concrete5 websites. For projects having suitable framework, we recommend Concrete5. Our team can develop impeccable themes and enrich the website with addon/custom features on the Concrete5 installation.
Features of Concrete5 that will be beneficial for you
Concrete5's flexibility as on open source web builder gives an intuitive experience where the content can be edited easily. The marketplace for themes and addons for concrete5 is huge.
The bulk SEO tool makes the SEO part very easy and effective. You will be able to bring more visitors to your website.
Converting HTML to Concrete5 theme is possible and it is less time consuming. We can even have your existing website converted to Concrete5, with incredible themes.
Using Concrete5 you can build large and powerful applications because of its flexible architecture. It's where design meets functionality. Adding custom template to change the view layer is made possible at ease.
Concrete5 installation has stable core directory which you will never have to touch. With its override structure it lets you replace almost any file system. This makes the upgrade process very easy.