Google Analytics integration Service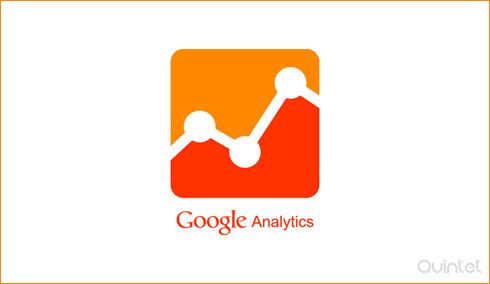 Google Analytics is a service offered by Google which generates in depth statistics about any website's traffic and its sources. It aids in measuring conversions and sales. It's the most popularly used analytics tool and is so powerful and easy to use. It also acts as an analytical tool for SEO and greatly benefits in the marketing purpose. Google Analytics lets you measure sales and conversions, and also gives you an insight on how they arrived the website (what traffic sources they came from, for eg- twitter/ facebook / google search etc.) and their activity on the website which will help you on implementing ideas to keep them coming back again and again. Google Analytics displays the entire customer's activity across your website, irrespective of the devices used whether it be tablets, smartphones or desktop. You can see all the analytics details on your Google Analytics dashboard. This gives you a birds eye view as well as an in depth view, making it easier to serve your existing customers and getting new ones. If you have an online store, you can use Google Analytics e-commerce reporting tool to monitor sales activity and performance. The e-commerce reports show your online store's transactions, income, and many other business-related metrics.
Google Analytics integration and Support at Quintet, India
No two people think exactly alike. Utilizing our best practices, we customize analytics to meet your requirements. By analyzing the website traffic we paint a complete picture of your audiences and their area of interests in your products or services. We will help you differentiate between just visitors and prospective customers. In addition to this, we will configure your Google Analytics account for proper reporting. This includes:
Set up events
Events are a great way to find out how people are interacting with a website. They are a must for any website; it is a best practice to have an event for any action that does not take a user to a different internal page.
Set up Goals and funnels
Goals are the best way to track the ROI of your website. They can be setup in four different ways: Destination, Duration, Pages Per Session and Events. Values should be implemented for the goal even if arbitrary. Funnels can be set up for destination goals so you can see where people are joining or dropping out of the business conversion process. We will help you setup this feature.
Create custom dimension and metrics
Custom dimensions and metrics are a preferred way to mix data into Google Analytics. This feature allows anyone to customize analytics for their specific business needs. We can set these up for you by associating with Google tag manager.
Create custom channel grouping
Google Analytics does a great job of creating default channel grouping. There are still some instances where a set of sites should be grouped together for better results. We will help you achieve that.
Filtering out internal traffic
Filtering out internal traffic is a key move so that internal testing and events will not end up giving wrong information. Google Analytics lets you tag your local ip and ignore activities from the same so that only customer traffic will be counted. We can help you integrate such features as well.
Benefits of using Google Analytics
It is completely free of charge
Google analytics is a free tool and offers more functionalities when compared to other paid tools.
Be able to find out how your visitors locate your website
Now you can find out what keywords customers actually key in, which helps you to further add them on to your custom keyword kit.
Be able to identify which pages and links your visitors click the most
Helps to know which are the popular and liked pages or links.
Visitor segmentation
The reach of your website can be efficiently extended to your targeted audience by looking at which segment is contributing towards the traffic to the website. You can analyse the new or returning visitors by their geography or referral sources.
Able to fine tune your website
Google Analytics report is very helpful in understanding the changes required in a website to attract more visitors and converting them to customers. By finding which pages are not doing well in terms of conversion,you will be able to improve those particular areas and fine tune it to get more customers.
Target your online visitors
With Google Analytics as a monitoring tool, you can target a niche audience who may be keen on purchasing your products.
Measure the results of your marketing campaign
Google analytics gives online users lot of opportunities for growth and diversification with the help of their tools.
Customize your website for greater exposure
With the help of this tracking tool you can find out the weakness of your site and you can make changes on your website and improve your visitors count drastically.
Evaluate traffic flow to your website
It is very fascinating to find out the referral sources of your visitors. It can be from facebook, twitter, news portals or a simple google search or any referral link. Studying these info will let you increase the activity on that particular area, whether it be facebook or search engine optimization with better keywords.
Improve your web page quality
The data from Google Analytics tool will help you to rate the quality of your website content. Following standards to meet google's terms will raise the ranking of the website for sure.