Google Maps Integration Services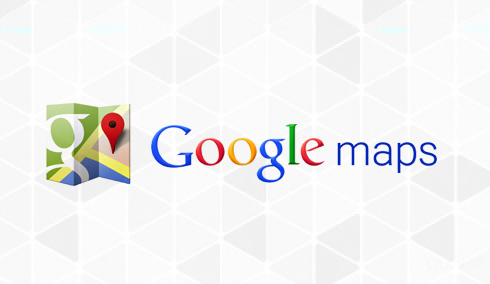 Google Maps is a web mapping service provided by Google. It offers satellite imagery, street maps and street view perspectives. It also offers functions such as route planner for travelling by foot, car, bicycle and with public transportation. Maps are embedded on third-party websites via the Google Maps API, which is used for locating urban businesses and other organizations in countries around the world. Google Maps satellite images are updated once in every 3 years. New version of Google Maps is available since 2013. As Google Maps use Mercator Projection, it can not show areas near poles. So a related product Google Earth is used to get a clear view of the poles. Google Maps for mobile is one of the world's most popular app.
Google Maps integration at Quintet
Our developers have expertise on integrating google maps on web applications and iOS/Android applications. We use satellite imagery, street maps and street view perspectives for applications.Functions such as route planner for travelling by foot, car, bicycle and with public transportation are also being integrated for web and mobile applications. As Google Maps is developed in JavaScript and XML, our team could reverse engineer it and produce client-side scripts and server-side hooks to customize Google maps. Using the core engine and the satellite images hosted by Google we can introduce custom location icons, location coordinates, location metadata, and custom map image sources into the Google Maps interface. The script-insertion tool Greasemonkey provides a large number of client-side scripts to customize Google Maps data. We combine Google Maps with photo sharing websites to create 'Memory Maps'. Using copies of the Keyhole satellite photos, taking the advantage of image annotation features, we provide personal histories and information regarding particular points of the area.
Google Maps services we offer
Google Maps API
Google Maps API allows developers to integrate Google Maps into their websites.It is add free , but Google states in their terms of use that they reserve the right to display ads in the future. We can embed Google Maps site into an external website using the Google Maps API. We can expand Google Maps API to include services for retrieving static map images, performing geocoding, generating driving directions, and obtaining elevation profiles. We use customized Google API for a variety of websites.
Google Maps for Mobile
Google developed Google Mobile Application for both the Android and iOS operating systems. Our team is proficient in developing mobile applications using Google Mobile Services. We are providing GPS-based services, WiFi-based services and cell transmitter-based services to our clients using Google Mobile Services. We are professionals in customizing turn-by-turn navigation, street view, and public transit information. Our designers can completely redesign application's user interface. We can customize some of more features like search in plain English, search by voice, traffic view, search along route, satellite view, street view and car dock mode for making applications.