OsCommerce Development Services in India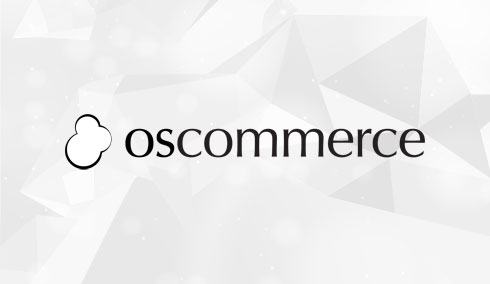 OsCommerce is completely free and opensource PHP e-commerce framework. OsCommerce has an easy and flexible admin interface which makes OsCommerce one of the easy to manage PHP frameworks. OsCommerce is supported by large community of open source programmers. Oscommerce also provides a wide range of options to customize and personalize the store by means of plugins and templates. This e-commerce framework also provides options to localize the store using different languages.
OsCommerce Services offered by Quintet
Quintet has extensive experience in handling e-commerce solutions including OsCommerce. Our designers can design and deliver custom templates as per requirement , no matter how complex it may be. Custom store design and branding provide competitive advantage which can increase store performance and user engagement. Our developers are also experts in OsCommerce Add-On development, which helps you to integrate your services to stores using the OsCommerce platform. If you are planning to migrate your online store to OsCommerce, you can have a word with us and we will be at your service.
Deploy your new store using OsCommerce
OsCommerce is one of our recommended frameworks to start an online store. We have expertise in setting up and deployment of online store using OsCommerce framework and additional services like payment gateways, shipping services, drop ship providers etc. can be integrated. Just like all our other services we provide, it goes through comprehensive testing process to make sure that service we deliver have the desired quality.
OsCommerce plugin development
OsCommerce is the framework used in almost 200,000 e-commerce stores around the world. If your are an ecommerce service provider, you should also consider including store owners who are using OsCommerce. Your ecommerce service can be easily integrated into OsCommerce by the means of plugins. By providing a plugin service you are definitely getting a competitive advantage. Store owners will also like your service since they will find your service easy to integrate by the means of plugins. At Quintet we help you to develop plugins for your service and we also customize OsCommerce features.
Store branding and template design
Our designers are experts to create unique branding and template for your OsCommerce website. We can provide new templates for your store which matches your products category. you can have your own unique branding like some of the popular online sites. Custom and unique logos and store templates make the branding experience of your store unique and will increase conversion rate from visitors to customers.
Store migration to OsCommerce
We have experience in migrating online stores across a variety of E-commerce platforms including OsCommerce. Our developers will provide store migration services according to the requirement. While performing data migration we will transfer data and design template to work with OsCommerce. While performing store migration, we will ensure that all store aspects including SEO and user experience remain intact.