Sencha Development Services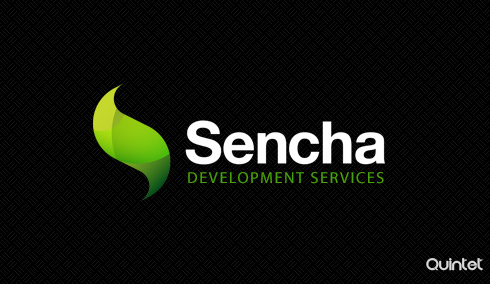 The Web Browser has become the first-class application platform because of HTML5 and web technologies. Sencha has been an excellent provider of open-source web application frameworks and tools to over 50% of 100 companies listed in Fortune and over 2 million developers around the world. It helps us to create development frameworks and tools that is used to design, develop, deploy desktop and mobile applications. Its goal is to improve the development experience and products by providing well-structured, Web standards-based frameworks and tools.
Sencha Development at Quintet
Our experts can create rich applications without depending on a proprietary platform using Sencha SDKs. The team produces polished and professional user experiences with customizable UI widgets, extensible component model, and easy-to-use API. We can create pixel perfect interfaces with Sencha SDKs so that clients will have the same great experience whether they are in IE6 or latest chrome. Sencha helps us create flexible client applications with robust architectured frameworks. Our designers, with Sencha Architect makes the visualization an unforgettable experience and our developers with Sencha Ext JS, Sencha GXT, Sencha Touch and Sencha Space give desktop and mobile applications all the advantages of the Web.
Sencha Touch mobile development for iOS, Android, BlackBerry and other devices.
Integrate device's hardware features with native device APIs of Sencha Touch.
Add-on PhoneGap along with Sencha Touch to build native apps.
Sencha services we offer
Sencha Designing
Sencha Architect is an ultimate HTML5 app builder. Sencha Architect 5 is the latest Sencha Architect. Our designers build apps and reach more people on more platforms of HTML5 with Sencha Architect 5. Building HTML5 apps for the web and mobile devices is made possible using this. We take HTML5 apps to the next level with this. The customizable themes, app templates, enhanced code editing, new UI improvements, user extension support and cmd integration in this helps us to produce the best results.
Sencha Development
Sencha frameworks – Sencha Ext JS, Sencha GXT and Sencha Touch – give all the advantages of the Web to desktop and mobile applications keeping the responsiveness. Sencha Ext JS is a JavaScript application framework for building interactive web applications using Ajax, DHTML and DOM scripting. Sencha Ext JS 5 is the latest Sencha Ext JS. Using the newest features such as tablet support, new themes, grid widgets, touch arts, MVVM arts, 2 way data binding, routing and session management our developers can create excellent web applications. Sencha GXT is a web app framework that used to create amazing web apps using the Google Web Toolkit compiler. Sencha GXT 3 is the latest Sencha GXT. We write in Java, extend GWT to compile the code into highly-optimized cross-browser JavaScript. Sencha Touch is Sencha HTML5 platform's high performance HTML5 mobile application framework. Sencha Touch 2.4 is the latest Sencha Touch. We build powerful apps that work on iOS, Android, BlackBerry, Windows Phone, and more using Sencha Touch.
Sencha Deployment
Sencha Space enables us to deploy and manage secure business applications that run across multiple devices. We build secure, cross-platform mobile apps in low cost, deploy testing and production and manage users, data and applications.
Our team has successfully delivered and assisted with hundreds of applications worldwide.