Set Up your catalog using Shopify on fly with the Experts from Quintet, India.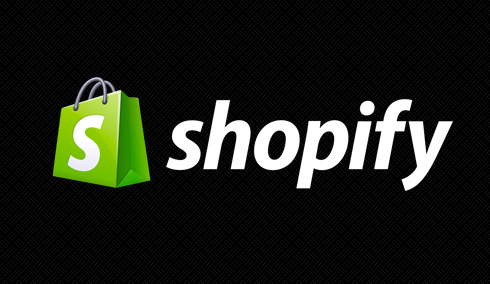 Shopify is the one of the world's preferred Ecommerce Platforms. There are many E-Commerce solutions already available in the market, but Shopify is different from them by having a full bundle of multiple solutions already integrated in the system. Online businesses can create their website with Shopify in just a matter of time. Shopify has got many themes already built in and it is possible to build beautiful themes with its liquid templates. We can even get Shopify integrated to an already existing catalog. It has got several payment gateways already integrated, and this helps site admins to add more payment options by just entering the credentials.
Choose from over a 100 professional themes
Shopify Themes are created by well known designers. Shopify Theme Store hosts a collection of over 100 professional free premium ecommerce website templates.
Customize your website look.
With the help of the new Theme Settings editor, you can preview your storefront as you are making changes to it.
Hire Shopify integration experts from Quintet Solutions , India
Our designers can tune your website to give the best user experience which can exponentially increase the number of returning customer. Developers here at Quintet have indepth knowledge with Liquid Templating Language, which can transform the business driven theme designs to functionality rich web solutions. We also have expertise in the Shopify API and the workflow, which will definitely enable us develop complex extension to fulfill your requirements.
Themes
Our Designers keep themselves updated with the latest trends in the marked and that influences the theme created by them. Each theme will be a unique innovation and you can hand over your ideas to us with confidence. Our designers will create exquisite themes and will integrate them to your site, which will work perfectly in different devices. If you have a website already and you need to match your store with your main website we can do that too.
App development
Need a custom extension to boost your business? We can develop shopify apps which can extend the limits of Shopify and increase your sales. You may need an extension which integrates your system to the Shopify store, our developers will study your system thoroughly and develop an extension which will integrate all the data between Shopify and your core backend system.
Integration
Integrating Shopify to one of your already running website can be achieved. For this our developers will tweak the Shopify theme to match your website before the integration is done. Your existing customers will become more happy with the new addition of the cart and checkout. Since shopify has a efficient admin dashboard, you can manage your catalog easily and keep reports of the transactions.
Reasons why people love shopify.
1- Easy to use
With the detailed collection of guides from Shopify we will be able to help you to make the most of your shopping cart. We can get your online business running in record breaking time, in just a day even, depending on the level of customization you want your store to have. When using Shopify, your shopping cart will be hosted by Shopify itself. Shopify takes care of payment gateway and hosting and you can even organize all the customer information for the marketing purpose. You save hours of work by getting rid of the hassles of software updation, server administration and of course Shopify integration will be a smart move and we can realize it for you.
Shopify is completely Reliable
Server outages is a major problem online stores may face. This can result in significant drop in your sales and profit. Shopify's team of experts handle the server maintenance and updates, making sure the server is up and running always. Using shopify you can handle your business reliably and efficiently. You may be simply starting a new online shop, or bringing your local store online to grow your business, an important thing you want to do is to have troubleshoot technology. Shopify helps you save time so you can focus on other important aspects of your business and do the troubleshooting for you.