WooCommerce integration experts in India at Quintet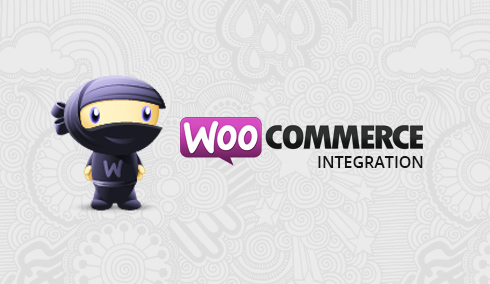 WooCommerce is free fully equipped ECommerce plugin for wordpress which is powering 17.7% of of all online stores worldwide. This wordpress plugin is featured with full online store handling options including Inventory Management, Payments, Shipping, Reporting and marketing. These said features are further enhanced by using woo commerce plugins. WooCommerce plugins also allows to integrate 3rd party services, which includes payment gateways, shipping services and accounting services. WooCommerce make full use of its hosting platform wordpress, and provide customisable themes to make unique appearance for each stores. The detailed documentation and dedicated community support make WooCommerce a favorite choice among developers.
Benefits of WooCommerce
Powerful ecommerce plugin
Easily manage and edit products using familiar wordpress editing tools
Easily add variations by adding colours to each product category
View and edit order details in one click and add notes to each item
See reports of your online site giving birds eye view and also detailed reports
See which category items are sold most and their statistics
inventory and tax Management has never been so simple and integrated.
Create your own Shipping options
Supports popular payment gateways hence allowing you fast payment from anyone
You can set gift coupons or vouchers to speed up sales
WooCommerce Integration Services at Quintet Solutions
At Quintet we have a wide range of expertise in working with wordpress and WooCommerce. We have already delivered projects which include complete ECommerce solutions using wordpress and WooCommerce. We have the experience and expertise to make sure of woocommerce plugins to add any special features to WooCommerce solution. Since WooCommerce is becoming more popular, several online businesses have chosen to migrate from their current CMS (like opencart) to Woocommerce. While doing this we make sure to not hurt any existing features, thereby providing a seamless move to WooCommerce, giving more possibilities for the business to grow. If you have one-of-a-kind idea for your online store our team can help you to realize the same may it be an integration to another 3rd party product search engine or user analytics solutions.
Build your new online store using WooCommerce
If you are planning to build a new online store then WooCommerce is be best choice. WooCommerce is the solution we recommend for startups and small businesses. WooCommerce provides excellent interface to manage inventory, payment and shipping. While creating the online store, we design the store keeping the user in mind. The user's engagement will contribute tremendously in the success of online store. At Quintet we use analytics and user tracking solutions in place to analyze and optimize user experience.
Customize WooCommerce store
WooCommerce provides most of the features to build an online store. But it lacks in features like localisation. We can help you build your online store and giving you a customized experience. Features like custom invoices, sales reports, SEO optimisation and automation techniques are the few features which can be integrated into WooCommerce store.
Migrate Your Store to WooCommerce
WooCommerce is becoming popular like its host CMS, wordpress. The lightweight and easy to manage store options are some of the reasons for them being so popular. Upgrading an E-Commerce is a challenging task since it need to be seamless we need to put emphasis on SEO factors like URL formats and metadata. Our developers are competent and experienced in handling out similar tasks. We at Quintet care about your data and user experience while performing your migration into WooCommerce.
Third party integration
Just like all other e-commerce solutions, 3rd party integration is required to provide audience the 'payment and shipping service' of the store. Our team has a lot experience in integrating 3rd party services into all ECommerce solutions including WooCommerce. Our experience includes integrating DropShip providers like D&H which include automated product data update, order processing and order status updates. At Quintet ,we are also experienced in integrating user analytics solutions like Google Analytics to help you to track and develop your business.
WooCommerce Extension development
If you are an Ecommerce service provider, you should consider providing services to your clients using WooCommerce which now covers 17.7% of whole e commerce stores. In that case we can provide better and easy way of integration between your services and your clients by developing WooCommerce extension to your plugin. Having a WooCommerce plugin will give your site a competitive advantage in growing market. You can proceed with sharing your idea to our developers and can guarantee that we will deliver Quality Products.
Custom Storefront / Theme development
You can have a your very own custom storefront , and your unique store identity. This often encourages customers to return. While designing your store's front-end we keep in mind that your site has to cater smartphone users over a huge variety of platforms . Hence we can make your site responsive so that you will have access to a wide range of audience.