ZenCart Integration Services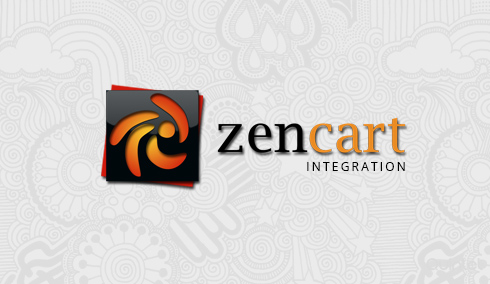 ZenCart is one of the most popular, free open source, e-commerce web application under the licensed GNU General Public License built on PHP. Zencart works differently than other commercial shopping carts. ZenCart is free, open source and is customizable without licences. Small and medium scale businesses can benefit from this low cost and user friendly online store.
Zencart Integration Services by Quintet
Quintet has a professional team who are specialized in zencart development. Quintet offers ZenCart integration to build a brand new e-commerce website as well as customization and enhancement of existing ZenCart website. There are several free plugins available for ZenCart and our team can get your website rich with features by successfully installing and configuring those. If there are custom requirements we can develop plugins for the same. Using external module we can get your ZenCart integrated to other applications like phpBB or WordPress. This will be a good option to increase your sales as you will have your products listed on the wordpress site or phpBB forum.
How you can benefit from Zen Cart Integration.
ZenCart is PA-DSS (Payment Application Data Security Standard) certified – Its a global payment security standard. So you know that your payments are safe. It also uses blowfish encryption password protection.
ZenCart supports multiple language and currencies thereby allowing you to cater to a wide range of audience.
Zencart has Built in features that enables the customer to use ,Discount Coupons, Gift Certificate, read newsletters etc.
Quintet's area of expertise in ZenCart development. We have developed many sites using ZenCart for different industries.
ZenCart Plugin Integration
There are many plugins available for ZenCart to make your store feature rich and user friendly. There are paid as well free plugin and we can get them integrated as per need. We can even develop custom plugin for custom requirement.
ZenCart Template design and Integration
We have a great team of user interface and user experience designers, and you can rest assured that you will have the best quality, responsive designs compatible with all devices and browsers. Eye catchy banners, advertisements, templates and theme modifications will attract more customer and hence increase in sales.
Payment gateway setup and integration
ZenCart has a built in module for payment gateway. It also supports many external payment gateway modules that are available like, sagePay, Authorize.net, moneybookers, PayPal etc. We have experienced developers who can help in setting up the payment gateway for you.
Support on your online store
Quintet offers support for your ZenCart, be it maintaining and modifying your existing shop or starting one from scratch. We can take care of the data backup and restoration of data from ZenCart database.
Integration third party services
There are third party paid services available for integration with other sites like ebay. These tools allow you to export the Zencart store products and populate on your ebay store. We can get this done for you and this can expand the reach of your store and build vast customer base.